Antoine Riboud's groundbreaking speech in Marseille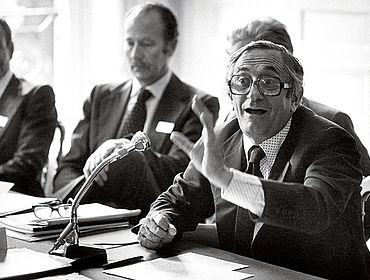 Let us conduct our businesses with both the heart and the head
These famous words were pronounced by former CEO of Danone, Antoine Riboud, during his groundbreaking 1972 speech, transforming the way society consider business. Influenced by the ideals of the French social protest movement of May 1968, Antoine Riboud called for a different approach to business and paved the way for a new vision of corporate social responsibility. This marked the birth of Danone's dual commitment : business success with social progress.
Corporate responsibility does not end at the factory gate or the office door
It is clear that growth should no longer be an end in itself, but rather a tool used to serve the quality of life without ever being detrimental to it.
That a company takes into account all its stakeholders is not an act of faith, but an act of reason: no company can thrive in a desert