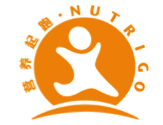 In an ever-expanding China, parents from poor rural communities leave their villages to go to work in the cities. Infants are often entrusted to their grandparents. It is the reason why the breastfeeding rate is low and anemia (mostly iron deficit) affects 10 million children, especially in rural areas among children under 2-year-old.
Mrs Chen and Mr Zhu, two Professors, decided to tackle this issue by developing Ying Yang Bao – a nutrition supplement pack that is enriched with essential micronutrients and can be sprinkled on rice, noodles or beverages of kids.
After a successful pilot, YingYang Bao is now sold by the social business Nutrigo in Eastern & Central China. Encouraged by the positive impacts from Ying Yang Bao, the Chinese government started to distribute it in the 300 poorest districts and joined forces with Nutrigo to educate health workers.
25%
A dose of Ying Yang Bao provides at least 25% of a kid's daily micronutrients needs
85,000
the product is sold in 2 provinces and 85 000 babies benefit from it (2021)