Nutrition
The Problem? The "triple burden" of malnutrition: undernutrition, hidden hunger and overnutrition
On a global level, one in three children under the age of 5 is either stunted, wasted or overweight.
In a world where we produce enough food to feed everyone, one in nine people still go to bed on an empty stomach each night.
Undernutrition continues to affect tens of millions of children. Its presence is visible in the stunted bodies of children deprived of adequate nutrition in the first 1,000 days and beyond. These children may carry the burden of early stunting for the rest of their lives and may never meet their full physical and intellectual potential.
Deficiencies of essential vitamins and minerals, insufficient proteins and energy – hidden hunger – rob children of their vitality at every stage of life and undermine the health and well-being of children, young people and mothers. Chronic malnutrition early in life leads to stunting, which prevents children's bodies and brains from growing to reach their full potential. The damage caused by stunting is irreversible and has far reaching consequences, from diminished learning and school performance, to lower future earnings. Recent global estimates by UNICEF and partners indicate that at least 340 million children under 5 (one in two) suffer from hidden hunger.
Overnutrition – including overweight and obesity – is now on the rise in almost every country in the world. Overweight and obesity, long thought of as conditions of the wealthy, are now increasingly a condition of the poor, reflecting the greater availability of 'cheap calories' from fat and sugary foods. They bring with them a heightened risk of non-communicable diseases, like type 2 diabetes. Globally, an estimated 41 million children are overweight.
Many countries are now facing an overlapping 'triple burden' of malnutrition: undernutrition and micronutrient deficiencies on the one hand, and overweight and obesity on the other.
The causes of undernutrition, overweight and obesity are similar and intertwined. Poverty, lack of access to adequate diets, poor infant and young child feeding practices, marketing and sales of unhealthy foods/drinks can lead to undernutrition as well as to overweight and obesity.
However improving access to a healthier diet has to be done the right way. The global volume of food wastage is estimated at 1.6 billion tons of "primary product equivalents.". There is no future for the planet if the food system is not radically changing. Nutrition has to be linked to behavior changes, and we need to "ensure sustainable consumption and production patterns" as specifically mentioned on Goal 12 of the 2015 Sustainable Development Goals (SDGs).
A solution we believe in
Undernutrition and overweight can be prevented with the same approach: giving access to a healthier diet – particularly during the critical window of the first 1,000 days of life – can make all the difference.
Well-nourished children are healthier, more resistant to disease and crises, and perform better in school. As they grow, they are better able to participate in and contribute to their communities. The benefits of good nutrition thus carry across generations and support various facets of a nation's development.
Now more than ever, there is global recognition that good nutrition is the key to sustainable development. Specifically, Goal 2 of the 2015 Sustainable Development Goals (SDGs) aims to "end hunger, achieve food security and improved nutrition, and promote sustainable agriculture".
But good nutrition is also vital to achieving many SDG targets: ending poverty, achieving gender equality, ensuring healthy lives, promoting lifelong learning, improving economic growth, building inclusive societies, and ensuring sustainable consumption.
Based on this diagnosis, we invest in all types of social businesses which provide products or services that give access to low income people to a healthy, local and planetary diet.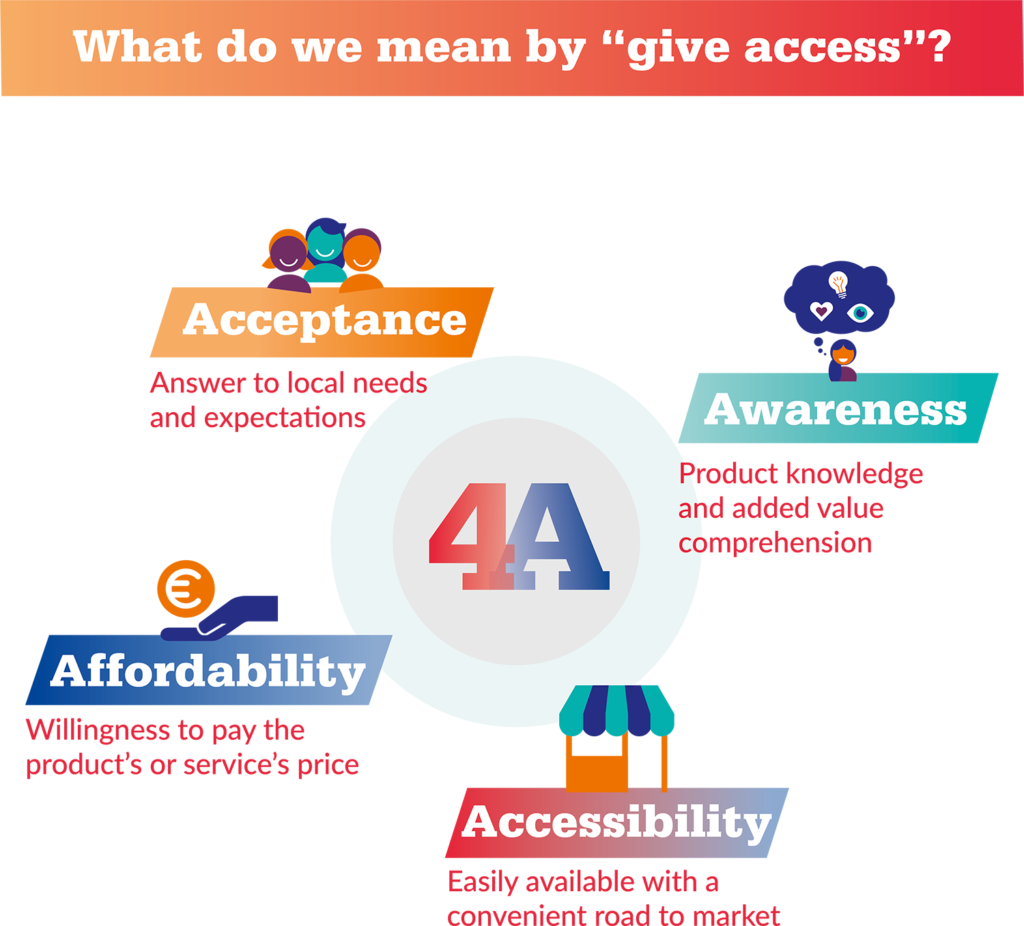 ---