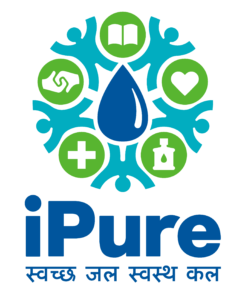 India as a nation ranks 120 out of 122 countries for its water quality and has the largest number of people without access to safe drinking water globally, at 75.8 million people.
Naandi Community Water Services (NCWS) is one of India's largest social enterprises established in 2010; working with a mission to improve lives of the underserved communities by providing access to safe drinking water in a sustainable manner. They do this by setting up decentralized community water centers in regions where the existing sources of drinking water are contaminated (with chemical and microbial contaminants) and unfit for consumption.
NCWS core belief is that successful community mobilization is central to sustainable safe water projects; accordingly the organizations approach emphasizes participatory community involvement through the development of local capacity in managing and delivering self-sustainable services. The model is based on a tripartite partnership between a local community, a donor and NCWS. NCWS manages this partnership from the selection of the location, procuring the equipment, ensuring quality, awareness building, community engagement, driving behavior change, to training community resources to operate and manage the water center and monitoring.
So far, NCWS has reached out to over 640 communities across 7 states in India, impacting the lives of over 750,000 people.
The burden of waterborne diseases among children in India is one of the highest globally. In order to safeguard the health of the children and make them the agents of change in the community, NCWS, under its School Water Program ensures free access to safe drinking water and hygiene education to children at schools and crèche centers in the communities it operates. NCWS has reached out to about 50,000 children as part of its School Water Program in 2019.
647
kiosks in India (March 2020)
220
kiosks being managed by Naandi currently (December 2021)
317,000
total people accessing water daily from these kiosks
192 000
Liters sold from these kiosks (FY 2021)
32,000
kids in school program (2021)
100,000
people getting training in WASH program (FY 2019-20)