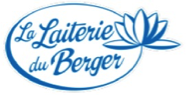 In Senegal, 90% of the milk is imported as powder, whereas 30% of the Senegalese population make a living of cattle farming. La Laiterie du Berger enables those milk producers to have a regular revenue by purchasing their milk. La Laiterie du Berger produces delicious traditional dairy products, the only ones made from local Senegalese milk.
Dolima: good for me, good for my country!
This slogan explains the uniqueness of La Laiterie du Berger (The Herder's milk farm). Not only does the milk farm produce delicious dairy products inspired by traditional recipes, they also increase the supply of locally produced milk.
Bagore Bathily is a vet and took care of nomadic Fulani herders' cows for several years in Northern Senegal, who are living in poverty and not finding customers to sell their milk to. In 2005 he decided to create a social business in Senegal, La Laiterie du Berger, to improve the living conditions of local herders, collecting their milk and producing dairy products made from locally sourced milk.
La Laiterie du Berger contributes to develop a local dairy sector, sourcing its milk from local herders and facilitating their access to services like cattle food and credit.
That's why they named their product "Dolima" which means "I want more" in Wolof!
1425
herder families living better by selling milk to La Laiterie du Berger, on which 50% are led by women
1100 €
of annual revenues per breeder as milk supplier in 2019, +77% versus 2018
6 800L
of fresh milk collected daily
1800
tons of animal feed delivered to breeders
41
innovative dairy mini-farms implemented for breeders