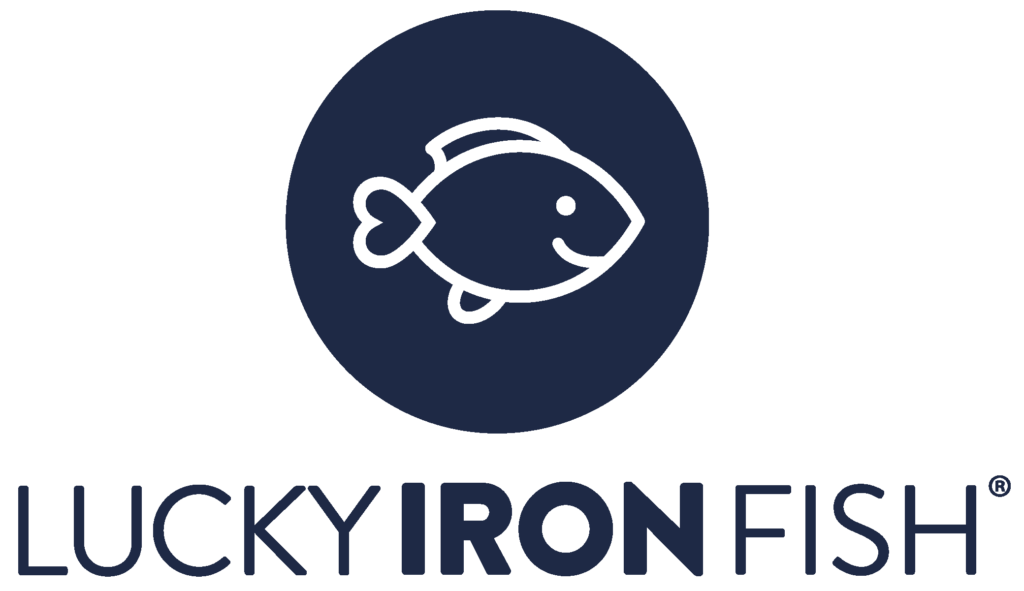 Anemia is the world largest nutritional and health challenge impacting over 2 billion people. It mainly affects women and children (40% of maternal death) and has serious impacts on cognitive and physical development for children*.
Lucky Iron Fish Enterprise (LIFe) is a purpose-driven company that is on a mission to improve global health by making iron deficiency a thing of the past. They balance profit with purpose by using a portion of every sale to give back to partner communities globally that are struggling with nutrition. For their work, they have been awarded Best In The World in the Communities category by B Corporation in 2021.
Started in Cambodia, through the PhD research at the university of Guelph, Lucky Iron Fish is a small iron fish or leaf-shaped cooking tool made of iron. When added for 10 minutes in boiling liquid (like water, soup, sauces, curry …) it releases a significant portion of the daily required iron for the family. There is a clinical study evidence** that a regular usage of Lucky Iron Fish is improving anemia status and Iron deficiency with the same efficiency, better compliance and less side effects than iron supplements.
Why a fish? "Because our journey began in Cambodia, where the symbol of Fish is considered lucky. After testing many different shapes of iron cooking tool, the fish shape is what was most well-received by the communities".
Since 2016, Lucky Iron Fish has impacted over 240,000 people in more than 20 geographies. The objective of the enterprise is to reach a target of 2,5 million people in Low and Middle Income Countries over the next 5 years. Danone Communities strengthens its fight against malnutrition for all, thus contributing to the UN's 2nd Sustainable Development Goal (SDG).
*Source : WHO
** Washington State University – Guatemala 2018; Penn University – Dominican Republic 2016, Harvard – India 2017
245,000 individuals
have been impacted since 2016
2,5 million people
is the number of individuals that Lucky Iron Fish wants to reach by 2024